Activity Feed

Photos

Blog Posts

Discussions

Events

Groups

About
"Hi Chrystine,
Welcome to the community. A fellow Ontarian here with lots of CU analytics experience to share. We've been talking with Dave Corbett at FirstOntario over the last few months about analytics. Shared interests right inside your own CU !!…"
"Hi Naveen and thanks for the productive call we had yesterday.
I'm the President & CEO of FlowTracker Analytics Inc. and we are pleased to be included in the CULytics Solution Gallery.
Our mission is simple: we're making analytics accessible to Cred…"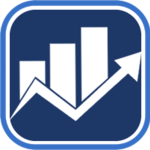 Dave McNab CPA, CA is now a member of Credit Union Data Analytics and Digital Transformation Community